Under the Tree Gift Set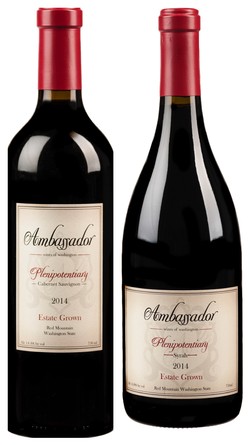 The ultimate gift for under the tree! One bottle each of our 2014 Estate Plenipotetiary Cabernet Sauvignon and 2014 Estate Plenipotentiary Syrah packaged in a silver gift box*.
*Please be aware that wine cannot be shipped in the silver gift box. The gift box will be packed separately in the same shipping container for assembly upon arrival.