Who We Are
---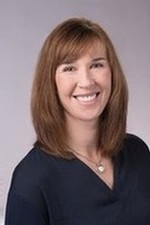 Allison Engman -
Managing Partner / Chairman
Allison is a former officer of Washington Mutual Bank, where she oversaw retail sales campaigns and the branch management training program for the Western Washington market. After leaving the bank in 2006 she worked in the event planning industry assisting with events such as the Washington Wines Festival and the Evening of Hope Gala. She joined Ambassador in 2011. Allison manages all facets of the business including production, sales, distribution, marketing, events and compliance. When she is not thinking about the wine business she spends her time with her husband, Nathan and her two daughters. Her hobbies include skiing, reading, travelling and co-chairing her children's annual PTA auction. Allison currently serves on the board of Woodinville Wine Country.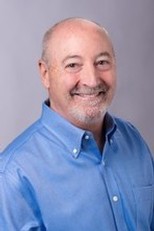 Mike Amato -
Managing Partner / Board Member
Mike has over 30 years of experience in finance, Including Washington Mutual Bank, where he helped to integrate over 25 acquisitions throughout the U.S. He worked his way up the organization from investment adviser to Co-President of the Retail Bank. He left Washington Mutual to become the Global Head of Product and Distribution for Barclays PLC in London. He has recently returned to the Seattle area and has been developing the marketing and branding strategy for Ambassador. He spends his free time travelling the world with his fiancee, Rumi.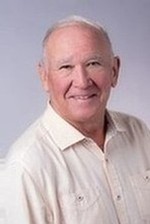 Michael Towers -
Managing Partner / Board Member
Michael is a retired key executive and officer of Washington Mutual. For the last decade, Michael has been a shareholder and director of Duckhorn Wine Company in the Napa Valley. Michael is a prominent participant in the management of Ambassador . He brings an unparalleled scope of experience and practical perspective and knowledge to the Company. He is also actively engaged in several local charities including Junior Achievement of Washington and the Auction of Washington Wines. Michael became involved in the Company in 2007 with his primary function being vineyard oversight and wine production. He and his wife, Pamala, split their time between wine country in both Washington State and the Napa Valley and spend as much time as possible skiing in Sun Valley Idaho.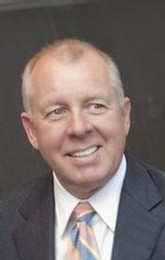 Jeff Smyth -
Partner / Board Member
Jeff co-founded Red Mountain Viticulture, LLC, the parent company of Ambassador Wines of Washington, in September 2005 and currently serves as Chairman. Prior to starting the Company and currently, Jeff is a member in good standing of the Washington State Bar Association. He has practiced commercial law for over three decades in Seattle. He is a member of the board of trustees of the Western Washington University Foundation and a member of the American Board of Trial Advocates. He counts among his clientele several vineyard and winery clients, in both Washington and California's Napa Valley and Paso Robles. When not practicing law, Jeff enjoys spending as much time as he can at the vineyard and of course, drinking wine!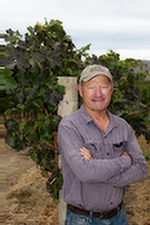 Dick Boushey -
Vineyard Manager
Dick Boushey and his wife Luanne own Boushey Vineyards, currently they grow wine grapes, cherries, apples and juice grapes in the Grandview area and manage vineyards in the Red Mountain AVA. Boushey Vineyards sells wine grapes to 30 different wineries in the state and grow many different varieties of red and white grapes. Dick has been involved with a number of wine and grape industry organizations. He currently serves on the Washington Wine Commission board, the Washington Association of Wine Grape Growers board, the Wine Advisory Committee which oversees grape and wine research programs in the state, the Wine Yakima Valley board, the National Grape/Welch's board and numerous other wine oriented organizations.

Dick has been the recipient of several distinguished industry awards; the "Walter Clore Award" from the Washington State Grape Society; "Grower of the Year" Eric Hanson memorial award from the Washington Assoc. of Wine Grape Growers; "Honorary Grower Chair" for Children's Hospital Auction of Washington Wines; "Industry Service Award" from the wine grape growers and the "2007 Grower of the Year" Wine & Spirits Magazine. Dick Boushey has grown wine grapes in the Yakima Valley for over 32 years.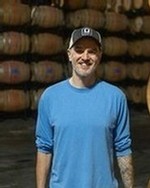 Mike Macmorran -
Winemaker 2016 - present
Mike's wines show the benefit of his obsessive dedication and years of study as well as an artist's intuition and finely-honed palate. He began his winemaking career as a volunteer cellar rat at Delille Cellars where he was eventually named Assistant Winemaker. In 2008, he became Winemaker at Mark Ryan Winery, where he continues to create world-caliber wines in collaboration with owner Mark McNeilly.
Among their many accolades, Mark Ryan Winery was listed on Wine and Spirits Magazine Top 100 Wineries of the world in 2011. Wine Enthusiast named Mark Ryan Winery a "Rising Star" among Washington cult wines.
Mike began working with Ambassador in 2016, bringing his intense attention to detail and superb palate to some of the finest grapes on Red Mountain.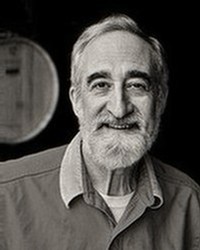 Tom Rinaldi -
Consulting Winemaker / Board Member
Tom Rinaldi, throughout his three decades of Napa Valley winemaking, has remained thrilled that his life's work involves creating something beautiful to share with others. Rinaldi has made wine at some of the valley's most important wineries, apprenticing at Freemark Abbey, Rutherford Hill and Round Hill before joining Dan and Margaret Duckhorn to help found Duckhorn Vineyards in 1978. There, for two decades, he established himself as one of Napa Valley's premier fashioners of elegantly classic Cabernet Sauvignons and Merlots. He recently retired as Director of Winemaking at Provenance and Hewitt where he earned the Wine Spectators #4 wine in the world for the 2010 Hewitt Rutherford Cabernet Sauvignon in 2013. He has been the consulting winemaker for Ambassador Wines of Washington since 2012.

Rinaldi says that Cabernet Sauvignon is both the most challenging and the most rewarding of wines. "The winemaker is the maestro with Cabernet," he explains. "I have such an opportunity to mold the wine, to produce something from the heart. With Pinot Noir, there's no chance to blend. But with Cabernet you get to add something here, take away something there. Look, I've been given a blank canvas, the greatest paint box in the world to work with and the artistic freedom to put my experience to good use. What could be more fun?"

Rinaldi manages to have fun doing other things once in a while, however. For example, he enjoys meeting every month or so to taste wine with other longtime Napa Valley winemakers. They discuss vineyards, winemaking methods, industry trends and what they like and don't like about the wines they taste. In his spare time, he cycles and flies gliders.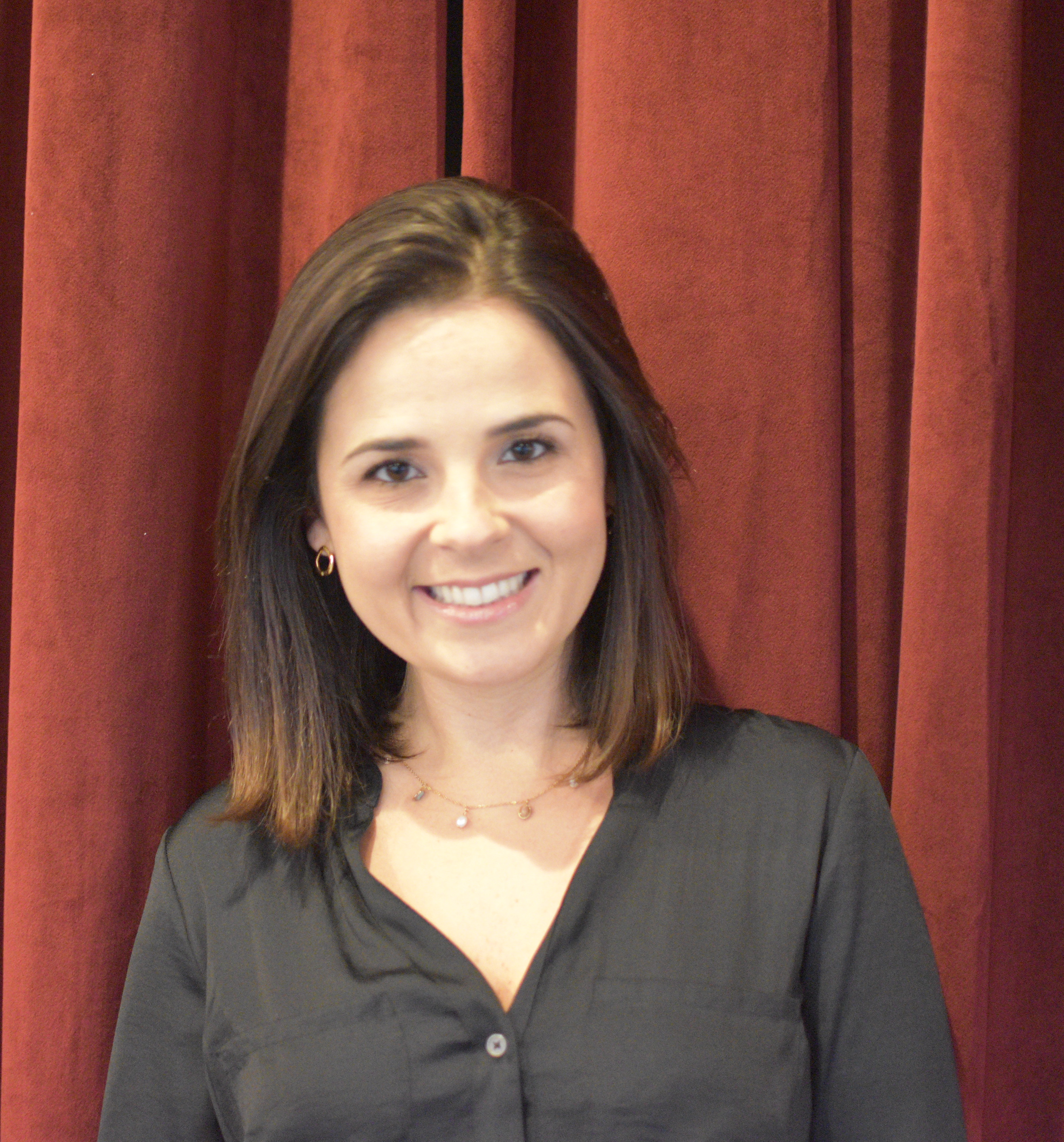 Flavia Jukowski -
Director of Retail Operations
Flavia was born and raised in a small town in Southern Brazil. Her passion for food and wine started during college, where she studied nutrition and subsequently went to culinary school. After working in the nutrition industry for a few years in Brazil, she adventurously moved to Seattle and learned English while pursuing her passion for wine. Flavia holds Wine and Spirits Education Trust Level 2 certification and is now proud to call the Pacific Northwest her second home. Flavia joined team Ambassador in 2014 and continues to focus on providing the best customer service at the tasting room and during events. Outside of work you will find her exploring different parts of Seattle, enjoying cooking, pairing wine with food, and entertaining with family and friends.