The Collector Gift Set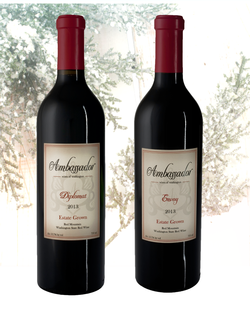 One bottle each of our 2013 Estate Envoy and 2013 Estate Diplomat.
The perfect gift set for those who enjoy aged wines. We've done the cellaring, so all you have to do is enjoy.
If you wish to order multiple sets to be shipped to various recipients, please contact Flavia at flavia@ambassadorvineyard.com to place your order.
Product Reviews