Wine Education Class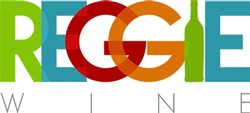 Cheese & Wine Pairing: Identifying complimentary matches using bridge ingredients
Are you looking to enhance your cheese and wine knowledge? Here's a very informative and fun opportunity to learn a bit about different cheeses and the "bridge" ingredients that allow them to play nice with Ambassador wines.
June Flowers bring September Wine Grapes
We'll also talk about June flowering which happens in vineyards in the Northern Hemisphere. Without these flowers in June, we won't see beautiful wine grapes by September.
We'll follow the seasons of the vine and learn about the grapes that we love to enjoy as wine.
Come and join Reggie and the Ambassador team for another exploratory and fun-educational event.
Product Reviews